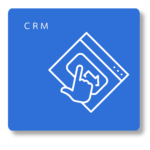 CRM Segmentation & DRIP Campaign Setup (one campaign, up to four emails)
Have you been collecting customer data but maybe haven't been as organized as you would have liked in terms of how you're breaking it out or segmenting it? Maybe this and other CRM woes are preventing you from sending out that upcoming email blast or setting up that mailing list signup that you've been putting off for months now?
Allow one of 7 PIllars CRM Experts to take a look under the hood, segment your primary list, and set up a simple yet effective email drip campaign structure today that will grow your customer database and convert existing customers at a higher rate through targeted outreach.
Time to Complete: Two Working Days
$300.00
Share: