The goal of 'Marketing on Demand' (MOD) by 7 Pillars is to break through the cost-prohibitive barriers of modern marketing and web development, by providing entrepreneurs and businesses of all sizes with instant access to top-shelf marketing tech talent, without having to break the bank or make long-term commitments.
Our MOD platform connects you with seasoned creative, technical and marketing pros who swiftly execute all types of marketing tasks and projects for immediate results and long-term growth,playing heads up poker strictlysportswinners At last, you can execute those crucial marketing tasks you've been putting off, either due to budget or bandwidth.
All vendors go through an in-depth evaluation and 7 Pillars certification process that guarantees the quality of work and deliverables. We ensure that all vendor deliverables and communications meet a high standard of digital marketing best practices, while also serving as a mediator for vendors in cases of client misconduct.
Through a combination of a customized SaaS platform and expert consulting, this innovative framework improves operational efficiencies,identifies knowledge and skill gaps affiliation, highlights strategic and tactical opportunities and increases ROI on the marketing spend.
There are no contracts and no long term commitments – just tangible deliverables and real results backed by over two decades of NYC agency experience from our sister company, Blueliner.
Browse our deep range of curated marketing packs – or if you're not sure what your most pressing needs are, schedule a free consultation with a marketing expert to help plan and prioritize your marketing strategy.
Make your next move count and point your ROI in the right direction with 7 Pillars Marketing on Demand.
Browse MOD Packages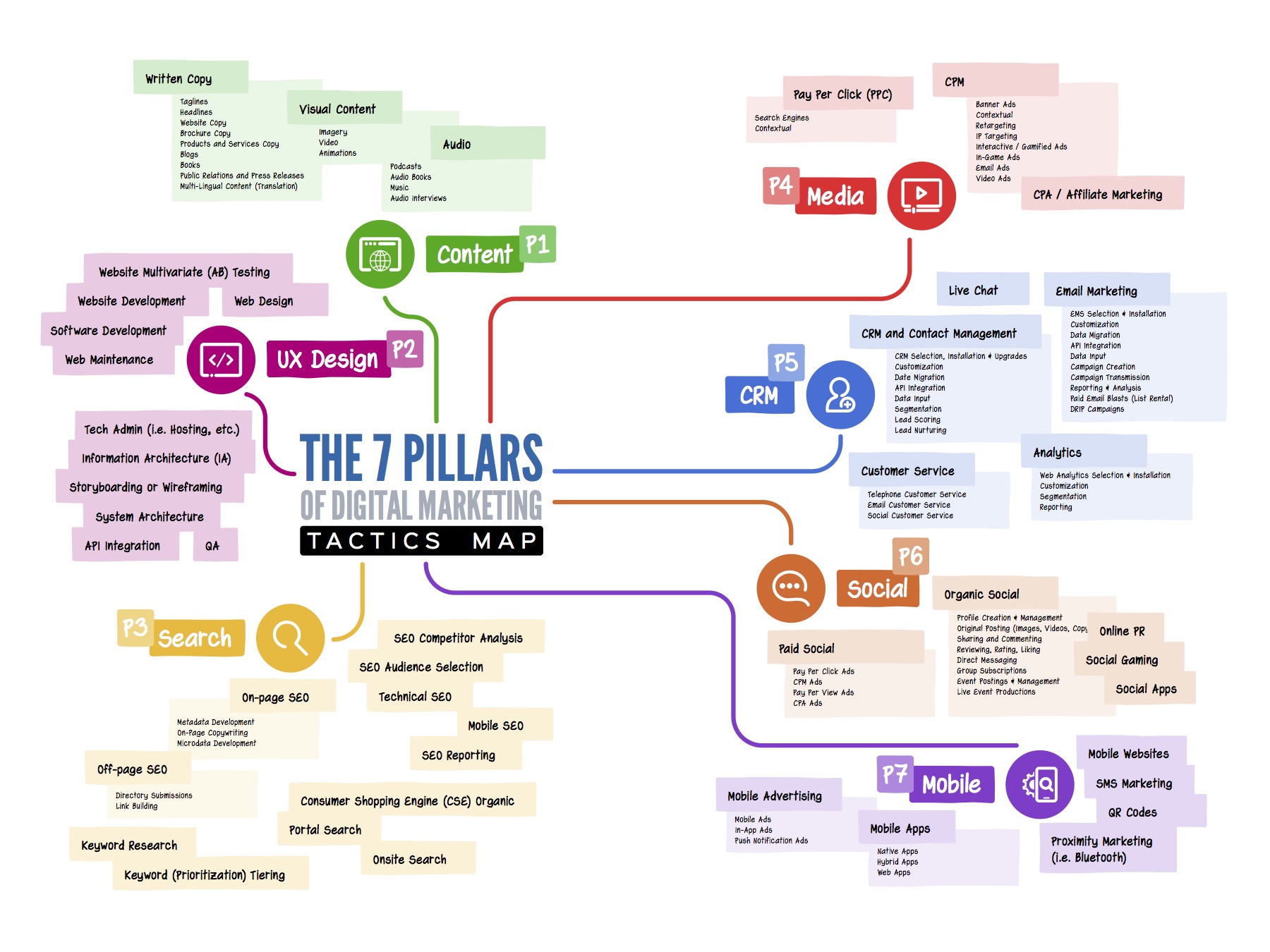 About